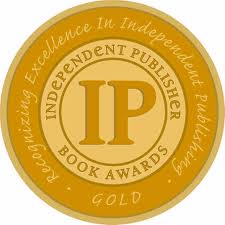 Sorry for the delay in posting.  I've been trying to finish my first draft of "Sin of Omission" and I get tunnel vision when I write.
Some excellent news!  Anvil of God won a GOLD MEDAL (yes!) for Best Historical Fiction Novel of 2014 by the Independent Publisher Book Awards (also known as The IPPYs). The honor is shared with author Scott E. Blumenthal for his book "The Kiss; A Novel" as the two novels tied for the top spot.The awards will be presented at a ceremony in New York City May 28th on the eve of BookExpo America.
Conducted annually, the Independent Publisher Book Awards honor the year's best independently published titles from around the world. The IPPYs were conceived as a broad-based, unaffiliated awards program open to all members of the independent publishing industry, including: independently owned and operated publishers, foundation or university presses and long-time independents that became incorporated but operate autonomously and publish fewer than 50titles a year.
This is the second award recognition for Anvil of God. In March, Anvil was named a finalist in the historical fiction category of Foreword Review's "Book of the Year Award" competition. (Winners will be announced in the middle of this month).
Here's the link:http://www.independentpublisher.com/article.php?page=1791