During my formative years, downtown Briarcliff Manor was about a block and a half long.  Despite its diminutive size, it had just about everything anyone could want.  There was a pharmacy, a dentist, a record store, a diner, a liquor store, Joe Weldon's deli, a gift shop, and Pete's.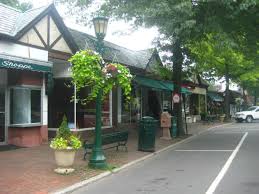 The official title of Pete's was "Pete's Stationary Store."  But, it didn't really sell stationary; it was more of a newsstand with a soda counter in the back.  The cash register was hidden behind stacks of cigarettes featuring every model and make and there was a candy rack conveniently placed within the reach of any four-year old child.
Pete Holts was a crusty old codger who preferred a New York grunt to a hello.  He was never without the stub of a cigar in his mouth and spent his days in a perpetual grouse.  His wife, Evelyn was much kinder, but didn't put up with much foolishness.  She was a thin slip of a woman who had an eagle eye and knew the price and location of everything sold in the store.  She always wore a grey dress and her hair was pulled back in a French braid.  She, too, smoked – an endless chain of cigarettes.  Word was that Pete was the town bookie.  To that, I cannot attest, but he was on the phone quite regularly and always had the radio tuned to the horse races. He loved golf, a good beer and had a putting green in his back yard.
I loved Pete's.  For fifteen cents you could buy a vanilla cream at the counter and read all the comic books you wanted.  Batman, Superman, Dare Devil, Thor, Spiderman, Ironman, the Green Lantern.  It was heaven.  I suppose Pete and Ev (everyone called her Mrs. Pete) could have called me out on my ruse and made me buy a copy, but they didn't.  They let me come and go as I pleased and I always made sure to leave the comic books exactly as I had found them on the rack. (And Ev was always there to make sure I didn't go near the adult magazines).
When I grew older and started high school Pete asked me if I wanted a job.  He'd pay me three dollars and hour and all the coffee and doughnuts I could eat if I helped him put together the papers on Sunday morning.  Pete sold two papers, the Daily News and the New York Times.  My job was to insert the heavy weekend pages of the Times into the morning news section, and stack them up in the front of Pete's store.
Every Sunday I woke up at 5:30 a.m. to be at Pete's by 6:00.  And for three hours I'd put together the Sunday papers while Pete made coffee.  The stack would grow mountainous in the front of Pete's store until his counter looked like a bunker.  When we were done, I would hoist myself up on a stool at the counter in the back and Pete would get me a buttered roll and a cup.  Some Sundays he would treat us to chocolate covered Entenmenns.  And I would read the paper.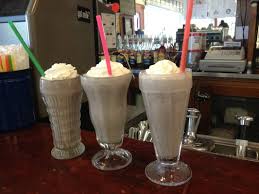 It wasn't that I actually cared about the news at that point in my life.  I just enjoyed the banter in the back of the shop at the counter.  Everyone in town came through Pete's on Sunday mornings, from the guys driving trucks for a living to the guys running Wall Street.  They'd arrive in waves, especially when the churches let out, stopping in for a cup of coffee, the paper and a bit of town gossip.  "Did you see the game on Saturday?  Hear about Joey Gallo?  Think this war will ever end?"  Pete's counter was the village square.  It was something to behold.
I went away to college a few years later and my folks moved upstate. I only got back to Briarcliff a couple of times after that.  Once, I stopped by O'Hagen's bar on my way through and Michael told me that Pete had died.  They had roped off Pete's seat at the end of the bar and each night left a beer there for him in case the old codger got thirsty.