I was delighted to have an opportunity to speak to the BELLES book club last night (October 29th). BELLES stands for "Bright, Energized Ladies' League for Educating and Socializing" and I have to say this group of women did not disappoint. About thirty of their ninety members showed up for dinner and a talk at Joya Cottington's beautiful home in Clifton, VA.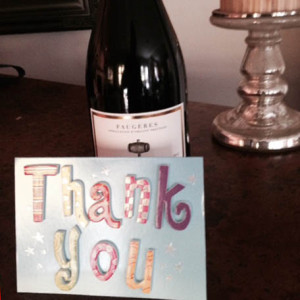 I was treated to fine wine, great questions and a lively conversation about my first book,  Anvil of God, Book One of the Carolingian Chronicles. Topics ranged from my writing process (I'm a pantser not a plotter), my muse (who can be a very scary presence), how characters can take over a story, and how writing explicit sex scenes can be difficult on your children.
Headed by Pamela Jones, the group is a discerning crucible for new and established writers. Their members came prepared with insightful questions about the novel's main characters (Trudi & Pippin seemed to be their favorites), the role of women in the eighth century, the evolution of historical fiction and the rise of a new category called "faction" (fact-based historical fiction).
Plus, they gave me wine. I'll show up to speak for good wine any day…