I met Joe Kolman when I was in seventh grade. He was the track coach at Briarcliff M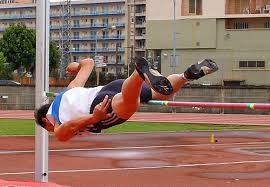 anor High School and he came out to watch the new crop of middle schoolers running around the field during gym class. I posted a particularly good time that day and he stepped up to introduce himself and invited me to consider cross-country and track. I declined, of course, thinking track was for losers. I played baseball.
Coach Kolman was also a history teacher who had gone to Dartmouth. A small, thin man, with short, black curly hair, he had a five o'clock shadow that seemed perpetually in place. During the turbulent sixties, he was one of the few teachers who could connect with the students.
"Do you have a minute?" he would ask in the hallway as if we had somewhere else to go. Sometimes he just had a question; at others he'd suggest participation in a school club or activity or ask our opinion about the news of the day. He appeared awkward at first, but I quickly realized he was just someone who chose his words with care. In a group, he often hesitated out of a concern that others should have an opportunity to say their piece. He was always polite, always soft-spoken.
I never had him for history, but those who did loved his course. He was known for motivating students to think and speak for themselves and encouraging them to consider other points of view – he often assigned homework that challenged students to argue the opposite side of an issue they supported.
I forgot our initial conversation until my junior year when I failed to make the varsity baseball team. This wasn't much of a surprise, by then. I couldn't hit. I couldn't throw. In fact, I'm stunned they let me hang around as long as they did. With nothing left to do for the spring term, Steve Pagnotta and I went out for track.
We had a small team. One shot putter, a few sprinters, a few long distance runners. I ran the 220 and the 440 sprints. We did poorly in just about every meet because we couldn't fill out all the events.
Pags and I lobbied the rest of the football team – at least those not otherwise engaged – to join the team for our senior year. Suddenly, Coach Kolman's track team ballooned with competitors (that's an overstatement – we ballooned with bodies. None of us yet had learned how to be competitive). We had a full weight team – including discus. We had long jumpers, triple jumpers, pole vaulters – you name it. He was very happy.
We still struggled competitively. We had good athletes, but were such a small school that we lacked depth and it showed during the competitions. I remember one county meet where I had to run the 220, the 440 and the 440 relay back-to-back-to back. After competing in the first two events, I made it about 400 of the 440 meters relay before the bear jumped on my back. I struggled to hand-off the baton and collapsed by the side of the track. I was so tired I couldn't get up after the meet. I just lay there until Coach Kolman realized I wasn't on the bus and came back to find me.
After that, I switched one event to high jump (which if you've ever seen me play basketball is rather amusing). Surprisingly, however, I could jump my height at five eleven.
Once, we had a meet against Irvington and as the afternoon unfolded, we were tied in points. The entire meet would be decided by the high jump, which usually was the last event of the day. I had made a mistake early on by warming up with the lower jumps. When the Irvington jumper and I both made 5' 11," he had fewer attempts. If we tied, I would lose. I had to jump a level higher than him to win.
We had three chances to try for 6'. By then, the entire roster of both teams had gathered around the high jump pit. Everyone knew what was on the line. The kid from Irvington missed the first jump. So did I. We retraced our steps and tried again. He missed the second jump. So did I. They reset the bar for the third and final attempt. He missed. So, it all came down to my final jump. If I made it, we would win the meet. If I missed –
"You can do it, " a voice called from the crowd. Inside my head I remember thinking, "No, I can't. I've never cleared six feet."
Suddenly, Joe Kolman was there with his clipboard in hand. "Do you have a minute?" he asked.
I nodded.
"I just recalculated the score and realized that we've already won the meet. You don't have to make the jump. We've got this, but it would be great to see you clear that bar." He patted me on the shoulder and left me to the jump.
Relieved, I took a deep breath and let it out. I squared my shoulders, took my three long strides and jumped for all I was worth. My right foot leapt high over my head and I lay back and rolled, trying to keep my body as flat as possible. I cleared the height with room to spare and kicked my back leg out to avoid the bar. The crowd erupted as I fell into the mat. By the time I climbed out, I was mobbed.
"What a jump!"
"Unbelievable!"
That's when I realized that Coach Kolman had lied. I looked over at him from the crush of bodies and he just shrugged, an impish smile stealing across on his face.
Coach Kolman died on December 26th of last year. I learned about it on a FaceBook page devoted to his memory by some 200 of his students. Some I knew, Barney Rush, Jack Connell, Lise Glazier, Rich Mandelbaum but most were strangers to me from his a forty-year career at Briarcliff Manor High School.
At first, I didn't recognize him from some of their descriptions or even the photographs they posted. He was an older man, no longer thin. His hair was white and longer than I had remembered. He wore glasses.
The more I read, however, the more I realized their memories of him were my memories. And it was clear that his life's work centered on teaching the youth of Briarcliff Manor to love history and to understand its relevance to events taking place today. But much of what we learned wasn't in books. He taught us to be careful with our words, thoughtful of other points of view, and competitive in our life's endeavors.
He was a very, very, good man.