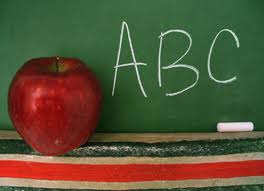 When I was in the fourth grade, Miss Nichols introduced a new girl to our class named Laurie MacElhenny.  She had brown hair, hazel-green eyes, freckles and more importantly, a father named, Hugh.  Also known as "Crazy Legs MacElhenny," Hugh MacElhenny, was a celebrated open-field running back signed by the New York Giants. They had just moved to our small town.  The news of Laurie and her father rippled through Todd Elementary School in a wave of whispers that could defy the speed of any technology available today.  And, of course, every boy in the fourth grade immediately fell in love with her, myself included.
This was no hormonal crush. I was only nine at the time – there wouldn't be a whiff of testosterone until I was well into the eighth grade – but my "love" for Laurie was no less intoxicating.  I, and the rest of the fourth grade boys, had a fixation on her that was all consuming. None of us ever spoke of this to her, of course.  In those days, we loved from afar.  But, she was all I/we could think about.  I even wrote a poem.
Not a good idea when you have two older brothers.
I knew it was risky.  They were always on the lookout for any sign of weakness they could exploit.  But I was confident.  The poem was safely hidden away, one among three hundred sheets of white, lined paper bound inside my mammoth, grey, three-ring, school binder.
"What were you writing the other day?"
"Nothin."
"I saw you."
"It was nothin."
"Gimme that notebook."
Still, I was cool.  There was no way they would flip through every page. They didn't have the patience.  My face was a mask of unconcern.
Until they found it.  And started reading it aloud.  With every bit of drama worthy of Elizabethan actors.  To this day I can still feel the flush of my cheeks turning crimson.
I learned at an early age that while our thoughts are our own, what is put down on paper is for everyone.
And therein lies the nature of writer's block.  You. Will. Be. Judged.  In the mind, our thoughts are free to float and swirl with reckless abandon. Ideas ebb and flow like the tides. Suppositions and arguments twist with the winds of our subconscious.  Distilling these myriad notions into one thought, one focus, one sentence is a declaration.  It says, "This is who I am. This is what I believe."  Writing defines us.
And that can be a scary.  When I first sat down to write Anvil of God, I didn't know where to start.  I tried to imagine a scene between Charlemagne's father and the last of the Merovingian Kings…just to create some character interaction.  Four hours later, I shut down the computer.  I was shaking.  The characters had run amok and the scene I had written was so disturbing that I couldn't look at it for three days. I had written that? (It still scares me).
I understood then what writers talk about when referring to their "muse."  (Okay, mine is a dark muse, but it's still a muse).  When I had recovered from the shock, I knew there was no going back.   Writing opens a window to the soul.
And yet we do it.  We put ourselves down on paper, knowing that we will be judged.
It takes an enormous act of hubris. What could I possibly have to write that is worthy of being read?  It's a very high bar.
Hence the blank page.